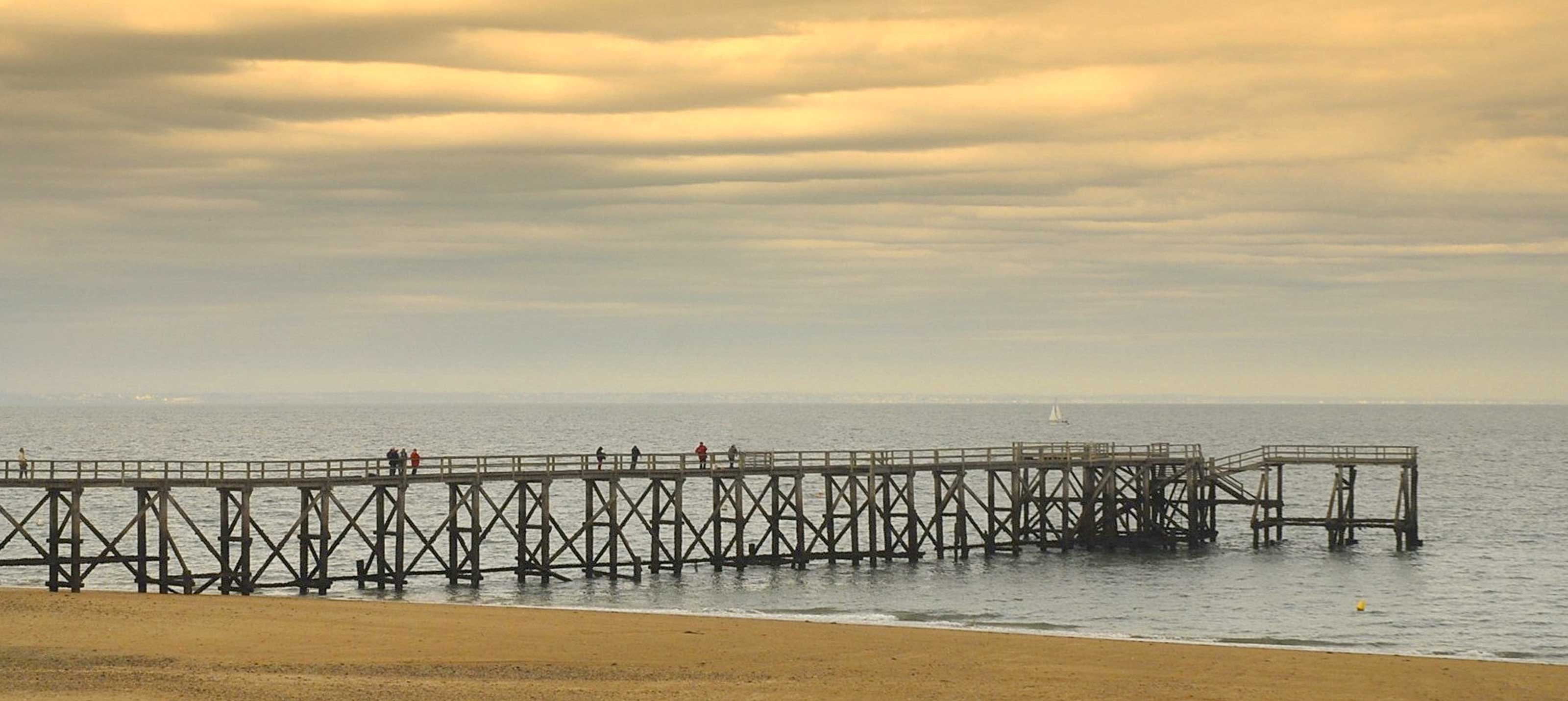 In winter
Recharge your batteries whilst bundled up on a walk. Appreciate the peacefulness of deserted beaches and inhale the aromas of the blossoming mimosas.
After an autumn bathed in light comes a time of great calm on Noirmoutier Island. A special time to get back in touch with your emotions. To listen to the calls of the birds come to stay for the winter. To breathe in the scent of the ocean, now returned to its wilderness state. To gorge yourself on that light which filters, towards and against everything. To savour the hint of iodine in oysters from the open sea. To scratch at the foreshore with your hands. To set your emotions free during a short breather before the exuberance of Christmastime!
Noirmoutier Island decks itself out in the colours of winter, offering you a different season with different delights. The beach is all yours, with your caps pulled down over your ears, so treat yourself to an invigorating walk, recharge your batteries, take a break! Then give in to a snack of crêpes with salted butter caramel in front of a hot chimney fire. Christmas carols thrust the streets into the magic of the holidays, the shop windows are decorated, the scent of delicious mulled wine wafts towards you, and children's voices fill the air... You will be delighted as you recall the joyous images of Christmas holidays!!! Scarves and gloves have replaced flip-flops and shorts, people sip on hot cocoa at sidewalk cafés, and you can enjoy not worrying about the time. The emphasis is on walking. You say hello to the people you pass. You may not know them, but you all share the pleasure of being here.
Nous avons des suggestions pour vous