Hotels
on Noirmoutier Island
Charm & quality
The hotels on Noirmoutier Island welcome you for a relaxing, exotic stay, offering all their conveniences and facilities to you. All year long, they are there to help you enjoy the beauty of Noirmoutier and unforgettable experiences.
ACCOMMODATIONS OPENED IN MARCH 2023
Find out all the tourist acccommodations opened in March 2023 ! Have a nice stay !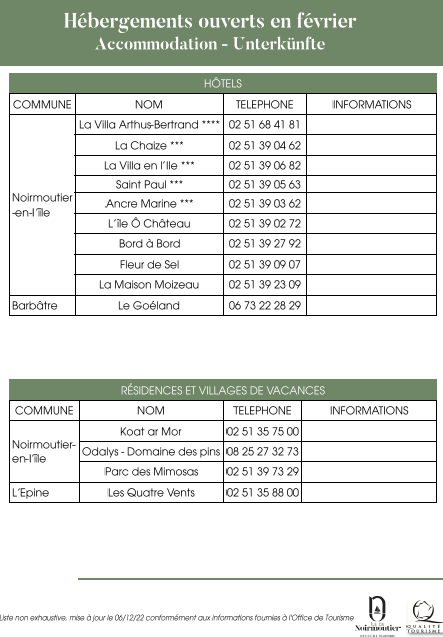 18
hotel results on the island of Noirmoutier
Availability and reservations
Accommodations on Noirmoutier Island