Restaurants on Noirmoutier Island
SAVOUR A UNIQUE FINE DINING EXPERIENCE
Whether you're having lunch with friends or family, or a romantic dinner for two, the restaurants on Noirmoutier Island are sure to delight your taste buds. Fine dining, traditional cuisine, family-style meals, pizzerias, crêperies and more: there's something for every taste. Find all the addresses for the island's restaurants so you can enjoy the experience of sampling the culinary specialities of Noirmoutier.
GOÛTER AUX RICHESSES D'UN TERROIR UNIQUE
Mieux que tout autre, le terroir de l'ïle de Noirmoutier réussit la rencontre entre la terre et la mer.
L'île célèbre cette délicate alchimie au travers de cinq saveurs phares. Petite balade gourmande…

Bien sûr… Sur cette île dont la largeur n'excède pas quelques centaines de mètres au point le plus étroit, où l'océan imprègne profondément les marais et les polders, le mariage entre la terre et la mer est célébré à chaque instant. Et le terroir noirmoutrin transpire de ces deux influences, tout en y associant un climat particulièrement doux, une terre légère et sablonneuse sur un sol granitique et acide, une nappe souterraine riche en sels minéraux et surtout, des savoir-faire séculaires…
RESTAURANTS and bars guide
Find out all the restaurants on Noirmoutier island and enjoy your meal !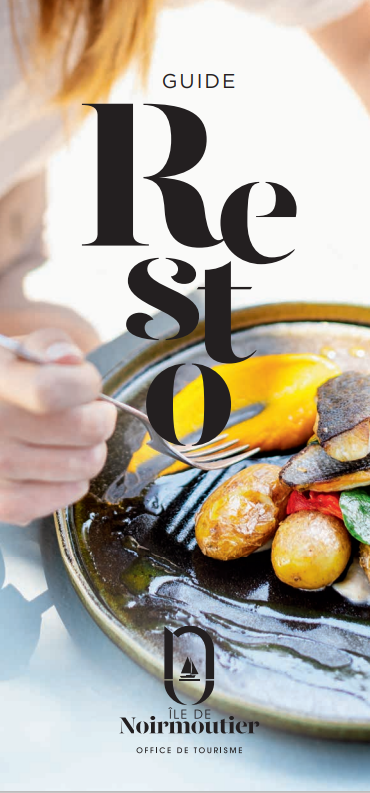 104
results for restaurants on Noirmoutier Island