SALT AND FLEUR DE SEL OF NOIRMOUTIER ISLAND
SALT: A BLEND OF HERITAGE AND LANDSCAPE
On Noirmoutier Island, salt harvesting is an ancestral technique that has been passed down from generation to generation. To produce salt, it takes not only the salt maker's talent, but also sun and wind. You can buy packets of salt directly from the salt makers at the salterns in the summer or from the salt cooperative all year round.
HOW IS SALT FORMED?
The seawater circulates through a network of meticulously maintained channels and pools. As the water evaporates, the concentration of salt rises during a slow course that takes 48 hours to complete, increasing from 35 to 300 grams per litre. The coarse salt then crystallizes and settles at the bottoms of œillets, the final clay pools where the water reaches the saturation point. When the summer is at its hottest and an easterly wind blows, delicate crystals of fleur de sel (fine sea salt) shimmer at the surface of the œillets.

It is then placed on tables at the edge of the salterns, to dry naturally in the sun. Crystallized naturally at the surface of the water, it is white with a unique flavour.

Traditionally harvested sea salt is not washed or processed. It is naturally rich in mineral salts (magnesium, sodium, potassium and calcium) and trace elements (manganese, iron, zinc, etc.). As a result, it possesses extraordinary dietary qualities.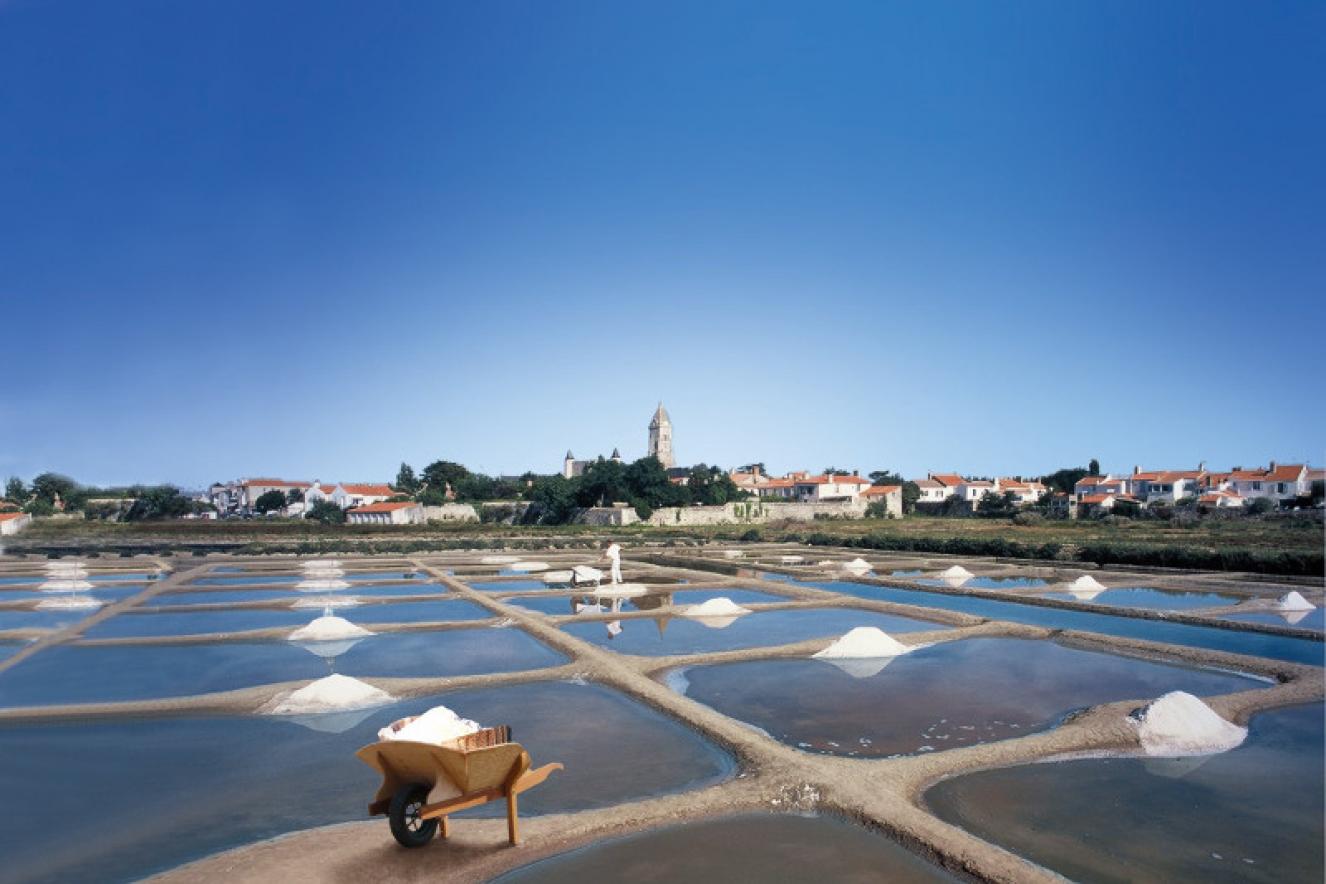 Saltern - île de Noirmoutier
ONE DATE, THREE KEY FIGURES
5th century, Benedictine monks began to transform the island's wetlands into salterns in the 5th century, through major drainage work.
3,000 œillets are operated on Noirmoutier Island today by about 100 salt makers, some of them members of the cooperative, harvesting the pure "white gold" by traditional methods.
3,000 tonnes of sea salt are harvested in a normal year, although the yield is completely dependent on the weather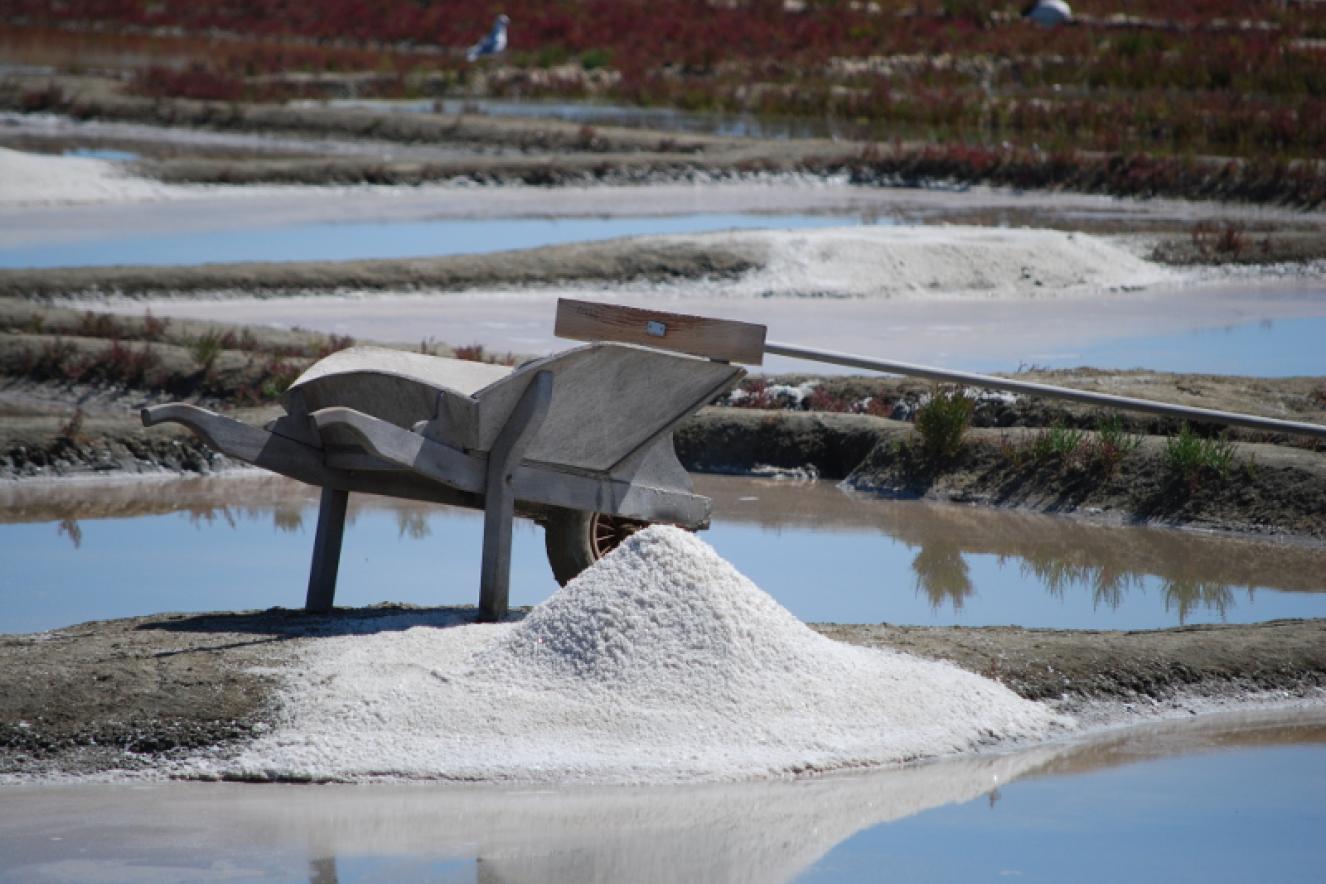 Salt of Noirmoutier Island
SALTERNS OFFER US A RICH ARRAY OF NATURAL PRODUCTS
Coarse salt or sel gris: sea salt collected from œillets, used in cooking water, for salting and in "salt-crusted" recipes.
Fine salt: coarse salt that has been dried and ground, used as table salt, seasoning and enhancing the flavour of food.
Fleur de sel: the nectar of the marshes, the salt used by great chefs. It has pride of place on the tabled, taken in pinches to sprinkle onto vegetables, meats and fish.
Glasswort: a herbaceous plant that grows only in saline soil, most often preserved in marinades. It is chiefly used as a condiment, although it can also be eaten fresh after steaming.
TOURS OF SALTERNS AND DIRECT RETAIL SPACES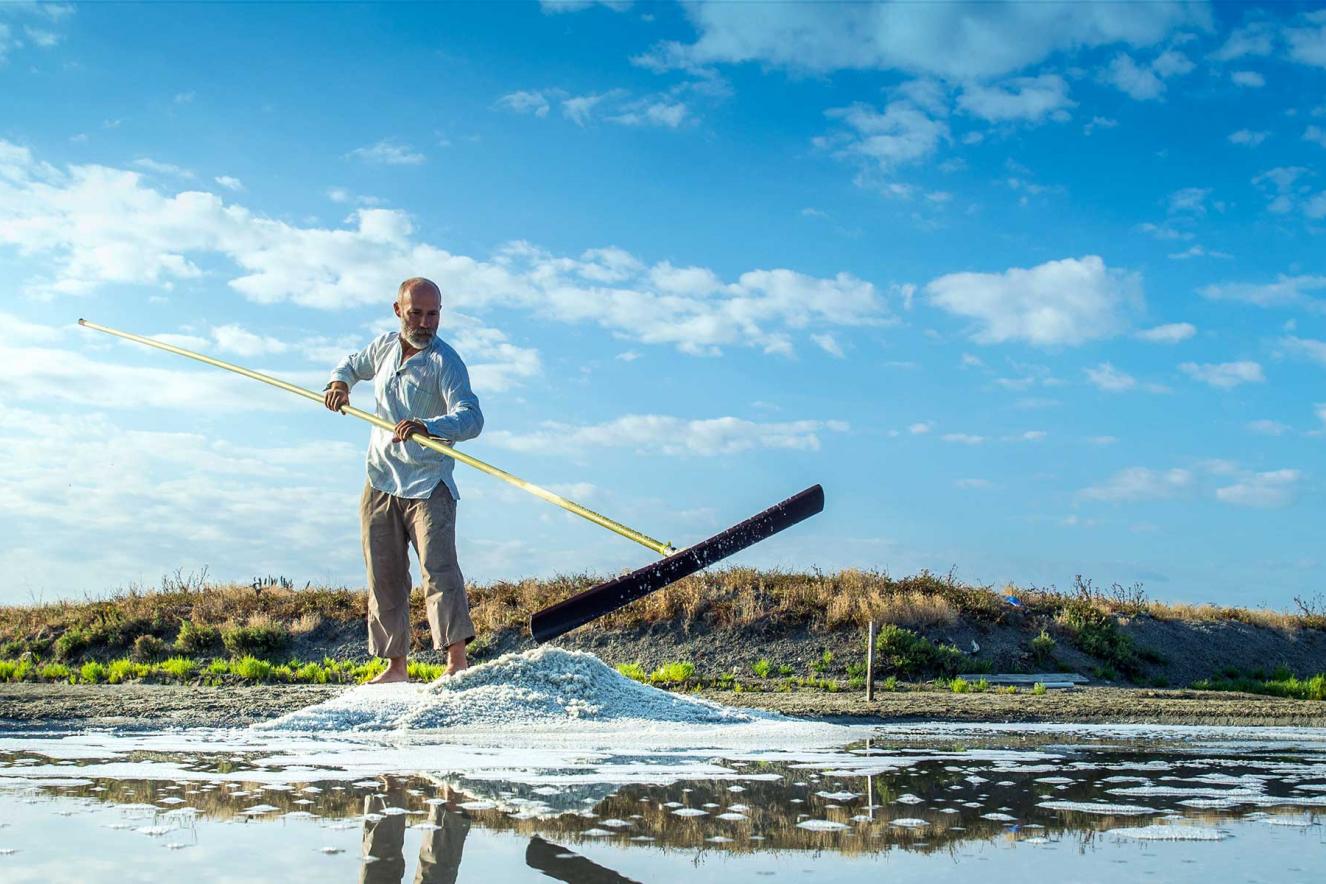 VISIT THE SALTERNS
Salterns occupy a vast space in the middle of Noirmoutier Island. Their salt makers love to share this maze of salt pans and clay pools in astonishing colours. The salt makers offer tours of their own salterns from June to September. During that period, you can also buy their products directly on site.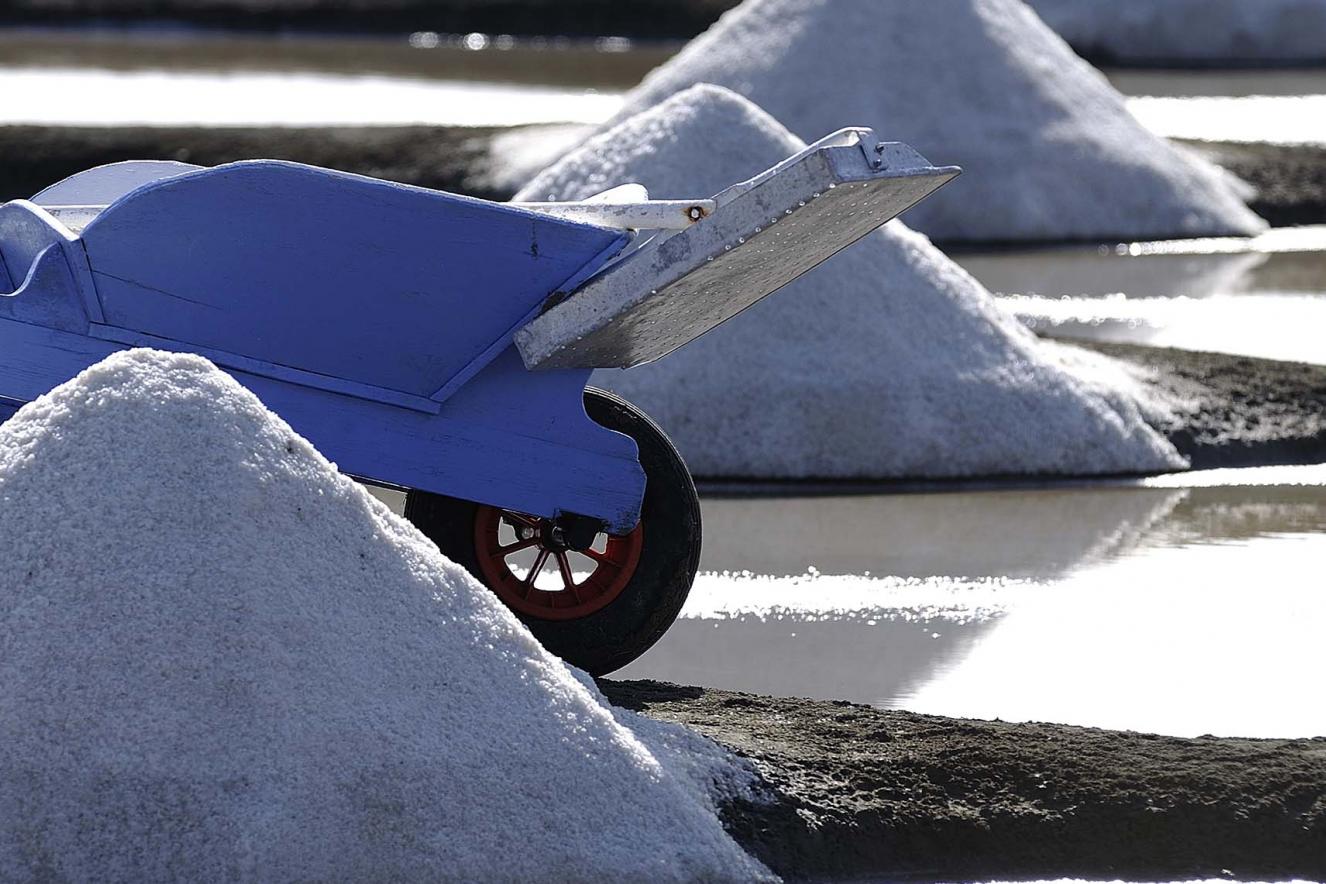 The salt cooperative of Noirmoutier Island
The future of the saunier profession is maintained thanks to the salt farming cooperative of the island: Aquasel. You can buy, directly, all the products harvested by the salt workers of the island of Noirmoutier in the shop of this cooperative.

lEarn more