LES PERLES PONDS
GO PAST L'ÉPINE TO FIND, IN THE SHELTER OF THE DYKE, TWO PONDS NAMED LES PERLES
HIDDEN PEARLS
On the edges of the salt marshes are two small ponds named Les Perles (The Pearls) that live up to the label: an old worm-eaten hull is peacefully finishing its days there, while the sailing school uses these sheltered bodies of water when the Éole wind blows a little too hard.
They are fantastic training grounds for water sports. Kids can safely learn sailing on board an Optimist, paddleboarding or windsurfing, under the admiring eyes of their parents on the shores.
Just flex those calf muscles a bit to climb up onto the dyke to explore the Pointe du Devin headland, extending into the Plage de Luzéronde beach. The ocean here is fiercer. Les Perles is also the ideal site for a "bike stop", since the cycling trail passes between the two ponds before winding through the œillets towards L'Épine or Noirmoutier-en-l'Île.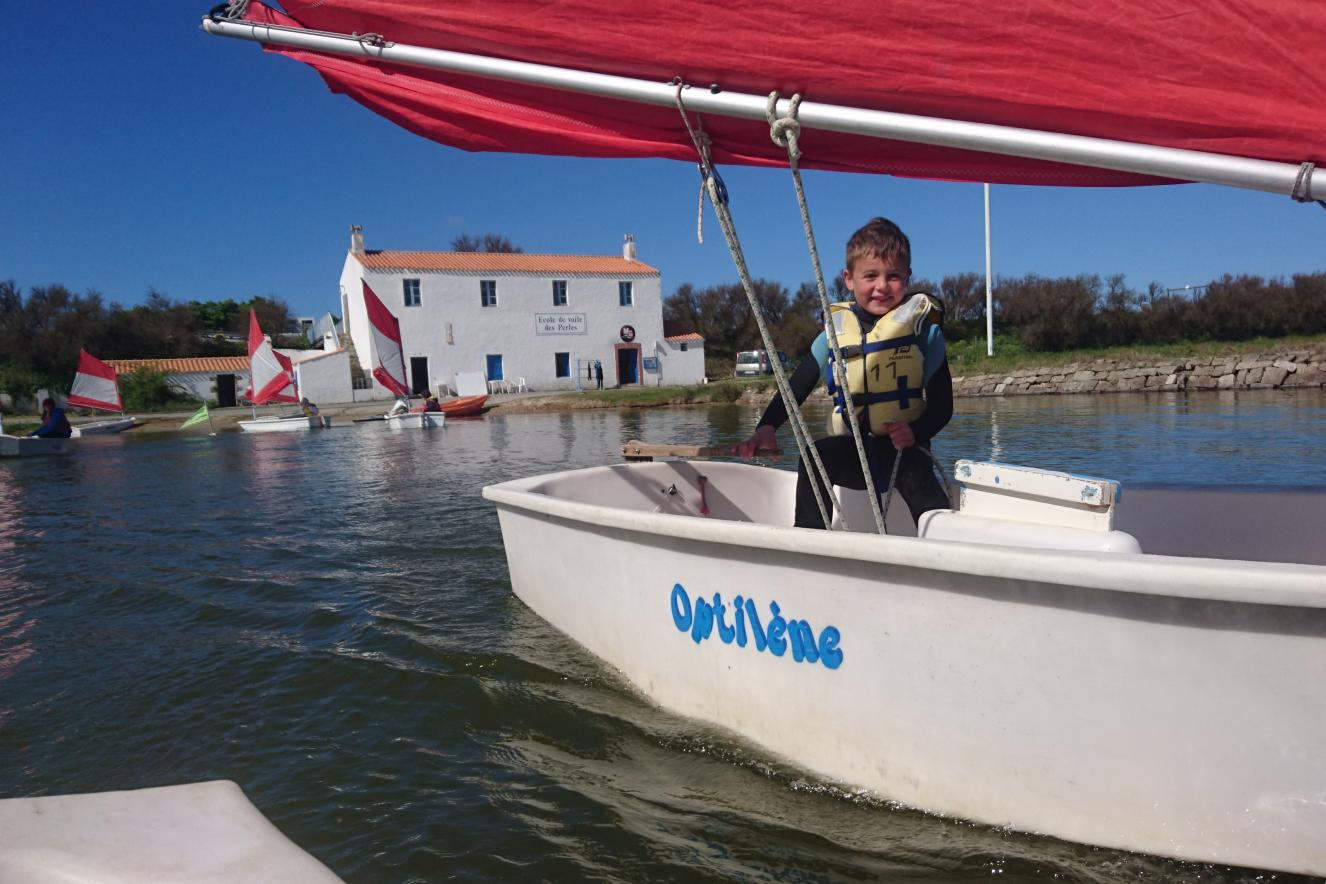 Sailing lesson on Les Perles ponds, L'Épine. 
A QUICK HISTORY LESSON
Les Perles are old clay pits that were excavated to build the Devin Dykes and later converted into pools of water adorned with stones. The location is also emblematic of the salty wetlands of Noirmoutier Island's marshes.
The customs house – the site's only building – is a landmark that can be seen all the way from Noirmoutier-en-l'Île. And long will it continue to watch over this preserved area. As the property of the French coastal protection agency, it is safe from any land speculation and enjoys the care of nature preservation organizations, including the Bird Protection League (LPO);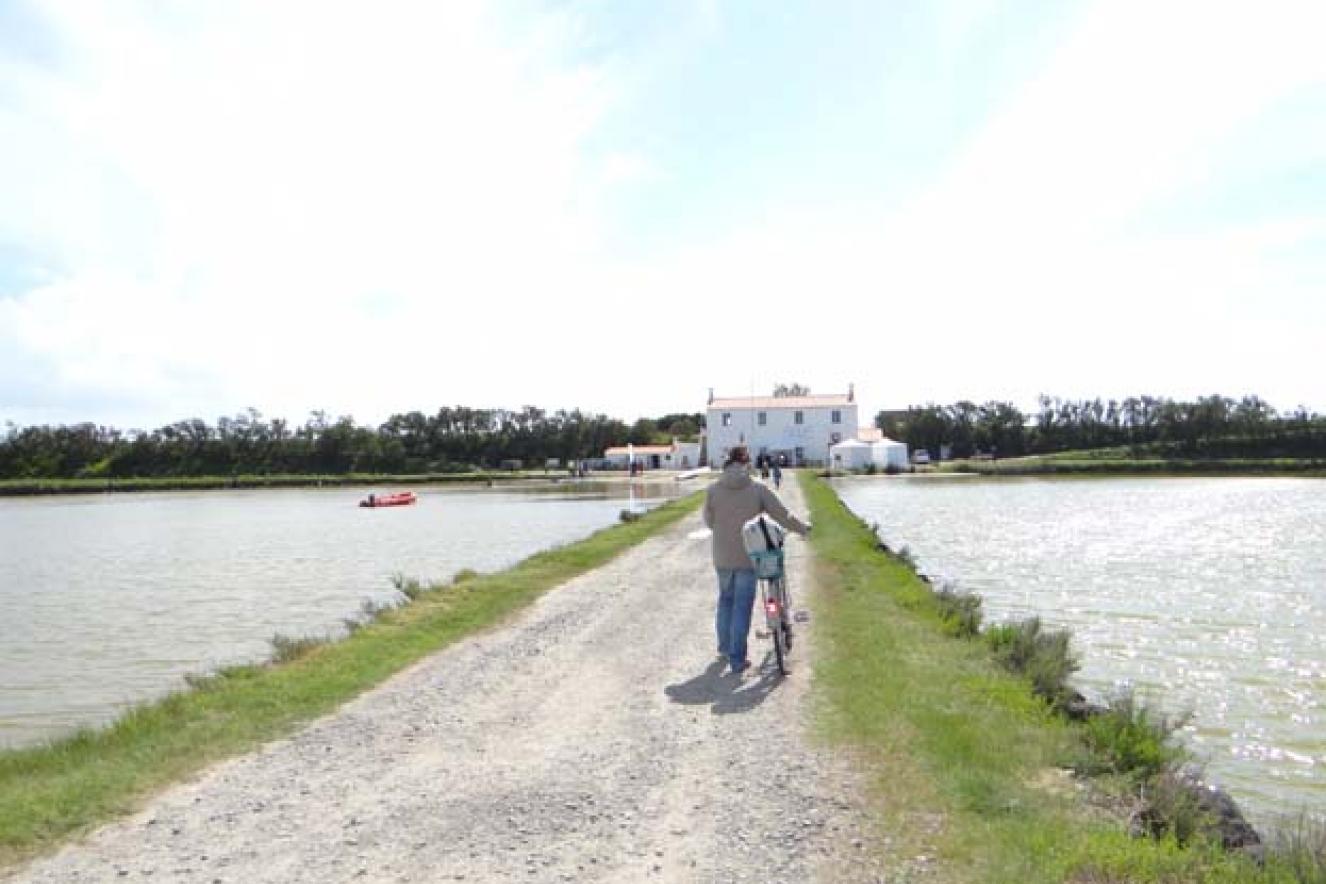 Les Perles - Former customs House pathway

Noirmoutier Island Nature Celebration © Alexandre Lamoureux
COME CELEBRATE NATURE!
Les Perles is also the chosen location for a nature festival which is held each year in June. On the programme: educational exhibitions, activities for all ages and many workshops for families. You can go birding, try your hand at stand-up paddleboarding or take a guided tour of a marsh.
LES PERLES IN PICTURES