Gois passage
A flooding road, unique in the world
The Gois Passage is a mythical road between Noirmoutier Island and the continent, but also a talented transformist capable of appearing under two very different lights. Whether emerging or hidden, the Gois always has a theatrical flair... a continuous show that delights its spectators.
THE GOIS: AN UNFORGETTABLE CROSSING
The Gois Passage is a 4.2 km long, sometimes flooded road connecting Noirmoutier Island to the continent. This fragile link – invisible half the time – is also a fantastic habitat. Whether under the ocean waters or emerging with the tides, the Gois attracts as many birds in search of rest and nourishment as it does shellfish diggers and inquiring minds savouring the beauty of nature. This crossing is an amazing event! Follow the road to Beauvoir-sur-Mer or meet along it to dig for clams, oysters and cockles. Its nine buoys provide refuge to adventurers caught out by the rising waters.
A quick history lesson
The Gois hasn't always been there. It was created by two currents linking up with large quantities of sand and silt deposited during times of slack water.
Six key dates to remember:
1701: First mention of the Gois on a map
1766: First crossing of the Gois by Auguste Gauvrit of Barbâtre
1780: The first buoys are installed along the passage
1935: Paving of the road begins (completed in 1939)
1942: The Gois is listed as a classified site in the Vendée
1993: The Tour de France passes over the Gois for the first time
Guided tour
"The Gois Passage and Its Dykes": Local guides share 90 minutes of history and discovery with you.
Contacts :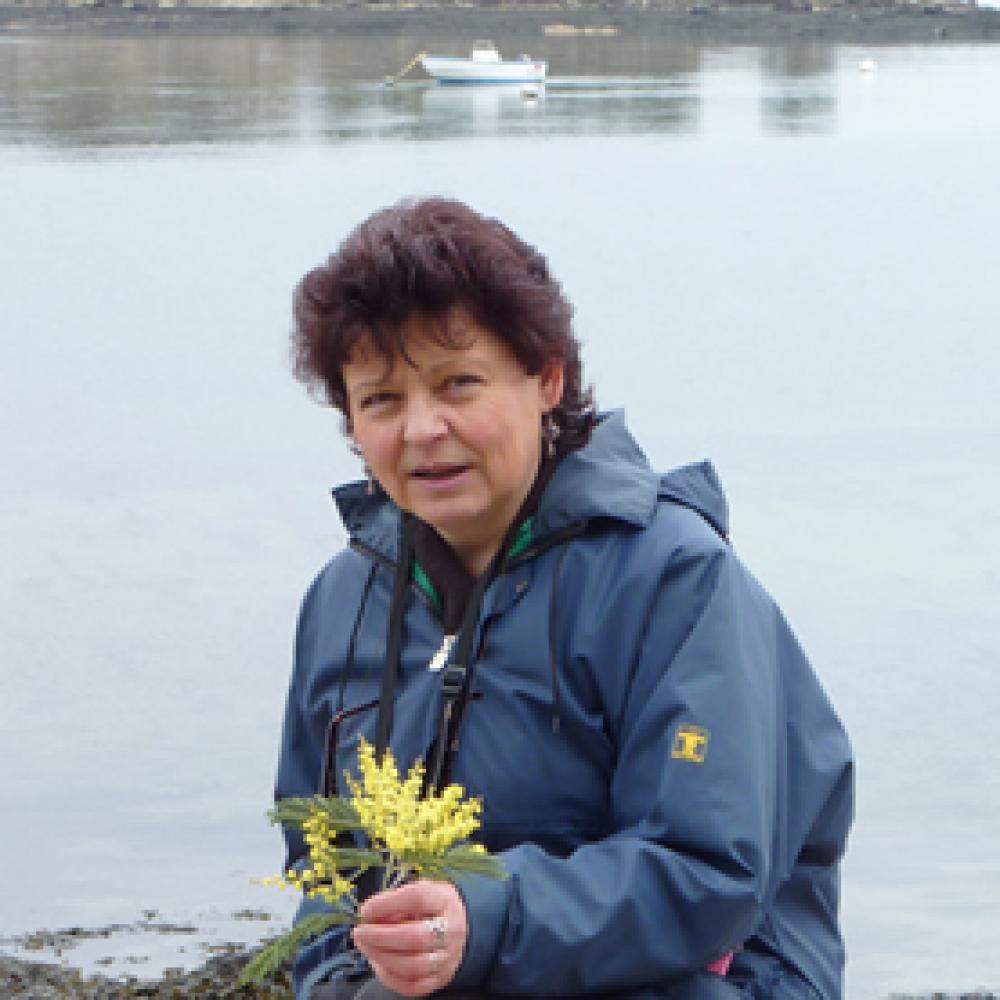 Brigitte
06 87 39 11 48
Anne-Marie
06 88 46 32 75
See all guided tours

Le passage du Gois mi-immergé mi-découvert - Pascal Beltrami
Karine recounts:
"I crossed the Gois"
"The 4.2 km of completely waterlogged paved road finally reopened. A flood of shellfish diggers immediately set to work, hunting down cockles and clams. The road stands out against the astoundingly simple landscape, so beautiful and so peaceful. I really appreciate this unique place between two worlds, not really on the continent but not yet on the island."
Useful information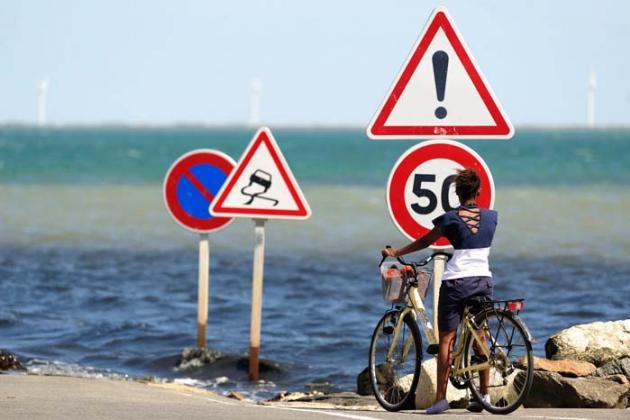 When can you cross ?
If you want to take the Gois Passage, first check the tide tables.
You can travel to or leave Noirmoutier Island via the Gois from 90 minutes before to 90 minutes after low tide. The fog can be very dangerous, particularly for shellfish diggers who can lose all sense of direction and find themselves trapped by the rising tide.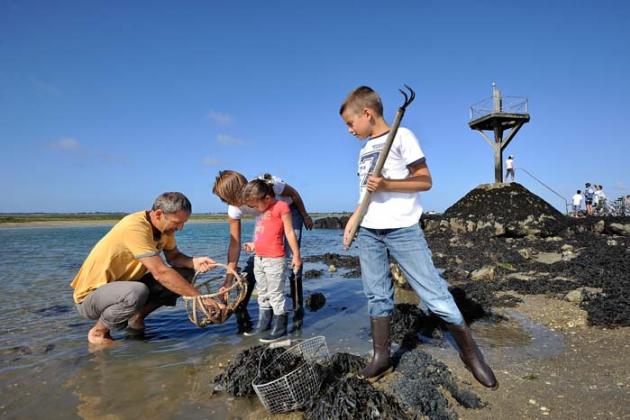 Shellfish on the Gois
The Gois Passage is known for shellfish digging during spring tides.
In fact, you can gather clams, cockles and oysters in the bay around the Gois. Oyster farming also developed here, because the Gois provides access at low tide to oyster beds.
Gois passage in pictures