OYSTERS AND OTHER SHELLFISH OF NOIRMOUTIER ISLAND
TASTE THE PEARLS OF THE ISLAND
A local product par excellence, the oyster has always shared a great culinary history with Noirmoutier. The island's oysters are known for their delicate flesh, meaty but not too much. The quality of the environment combined with the meticulous work of the oyster farmers guarantees a terrific end result.
OYSTER FARMING: A 200-YEAR-OLD ACTIVITY ON NOIRMOUTIER ISLAND
Oyster farming has boomed in the last 50 years. This is no fluke: on the foreshores running around the island, in Bourgneuf Bay, off the coast from the Bonhomme oyster port in La Guérinière, oysters have found very favourable grounds for themselves. The quality of the environment combined with the work of 40 or so farmers is the magic formula for these delicious local oysters.
Oyster farming - île de Noirmoutier

Oysters île de Noirmoutier
AN OYSTER'S FLAVOUR IS A REFLECTION OF THE AREA WHERE IT MATURED
The oysters of Noirmoutier Island are renowned for their delicate flesh and their taste of iodine. To appreciate the island's fine oysters, a simple drizzle of lemon juice or shallot vinegar will reveal the rich flavour of the shellfish.

There is not one but rather several oysters that come from Noirmoutier Island:
"fine" oysters;
"fine de claire" oysters; and
"special" oysters.
The conditions under which they are farmed have defined specific flavours for each of those types of oysters. The fine de claire and special varieties all spend time in old salterns converted into oyster refining ponds which imbue them with their incomparable taste.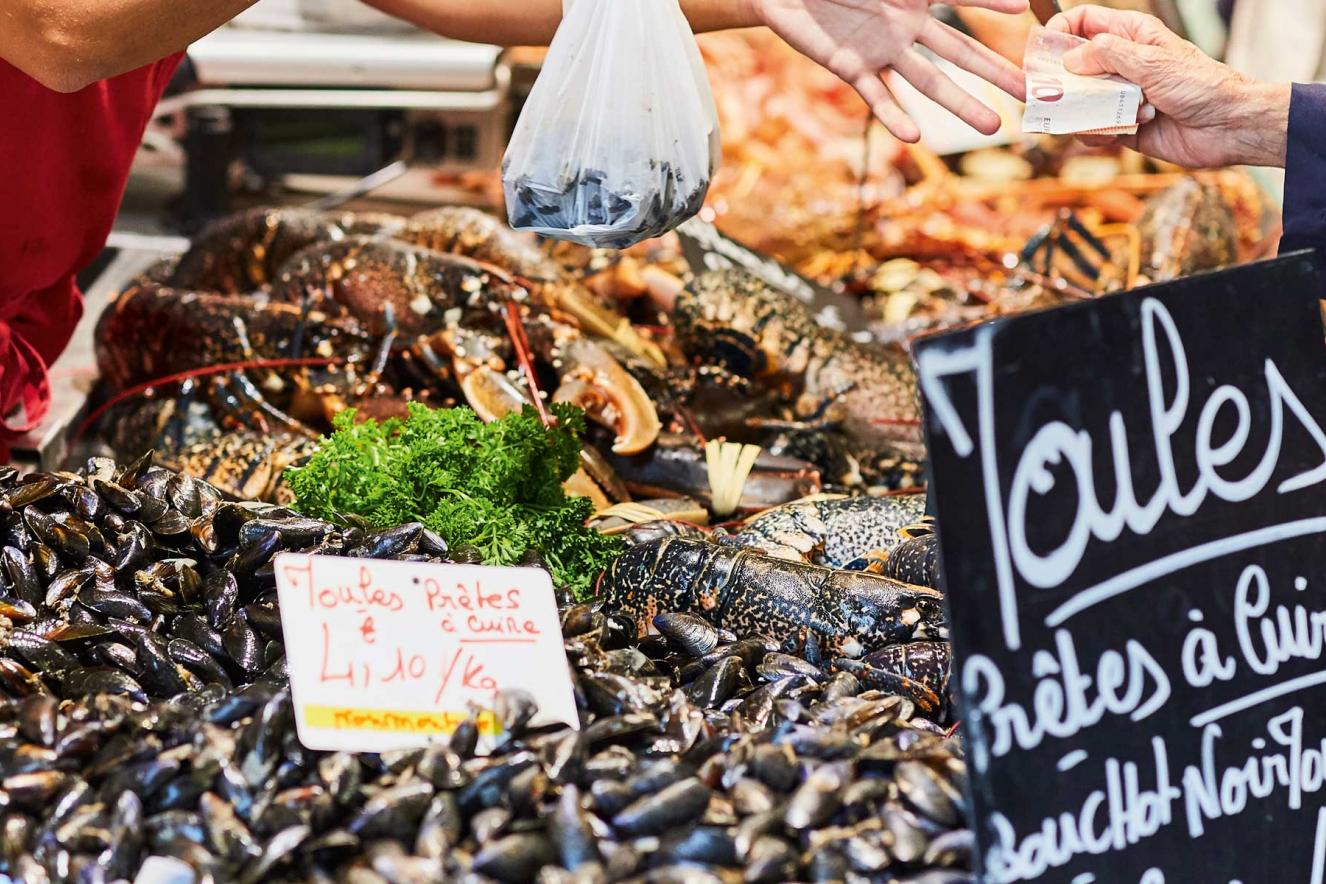 DIVERSIFIED SHELLFISH PRODUCTION
The island's producers offer types of shellfish and seafood, including bouchot mussels. Noirmoutier Island is one of only a few places in France where mussels are raised from birth to sale. Off the coasts of the island, the mussels grow on large wooden piles called "bouchots", a technique that yields plump, succulent molluscs.
TASTE THE OYSTERS OF NOIRMOUTIER ISLAND
Find all the addresses for the island's oyster farmers and oyster bars. You can also buy Noirmoutier shellfish directly from market stalls or enjoy them prepared by the island's chefs and restaurateurs.
restaurants on noirmoutier island

EXPERIENCE BONHOMME OYSTER PORT
Dawn barely breaks before the small slipway at Bonhomme Port begins to hum with the coming and going of tractors hauling flat-bottomed boats to the oyster farms just uncovered by the tide. Despite its unbeatable view of the town of Noirmoutier-en-l'Île, this miniature port on Bourgneuf Bay, would almost go unnoticed if it weren't the island's main hub for oysters. In fact, most of the 800 to 1,000 tonnes of cupped oysters reared each year transit through the port, accounting for 10% of total production in the Vendée Atlantique. This is where most of the oyster farmers meet up, the rest of the time scattered between some thirty-odd family farms. And it's also where foodies flock in search of a basket or platter of seafood.