FISH OF NOIRMOUTIER ISLAND
FINE DINING HERE IS AN EASY CATCH
A walk along L'Herbaudière's fishing port or through the island's markets is enough to awaken the sense of any love of fine cuisine. From the fish auction to your plate, the island's fishermen and chefs do credit to the fish caught daily, skilfully sublimating the fresh products.
SUPERIOR FISH
The whole village of L'Herbaudière developed around its fishing port. On board the fishing boats of Noirmoutier Island, you will find superior fish like:
pollack;
sea bream; and
striped mullet.
Depending on the day, other species may supplement this colourful tableau:
These two species are the ones most prized by the fishermen on Noirmoutier Island. Sole is highly appreciated for its delicate flesh. Line sea bass has a taste that is specific to it. Underlying that unique, tender flavour is an eco-friendly fishing technique: caught by hook and line, the fish are not stressed. To indicate this quality to consumers, a system of labelling on board the boats was put in place. At the auction hall, the fish can be found alongside crustaceans like lobsters, spiny lobsters, spider crabs and common crabs, all destined for gourmet meals.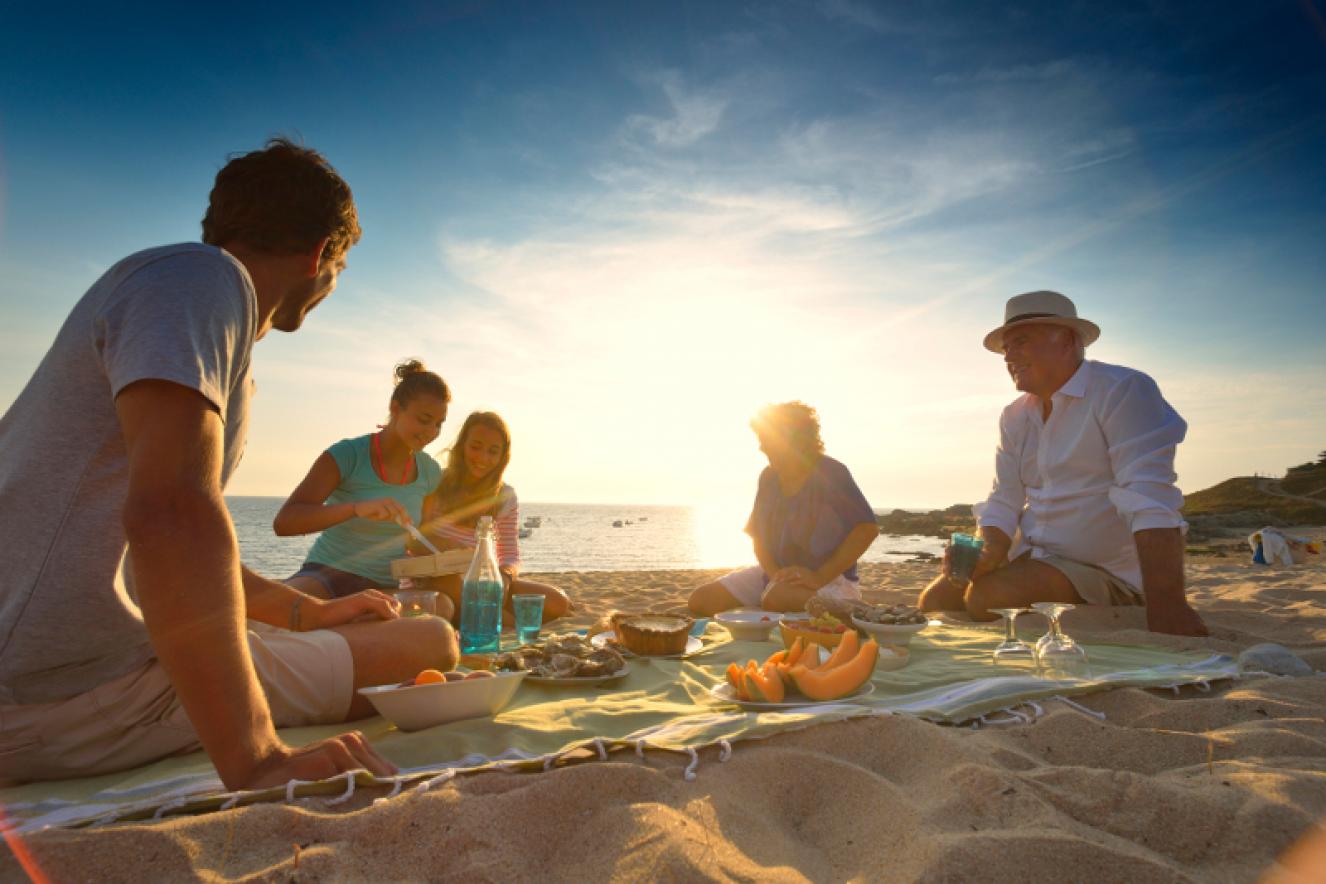 A RECIPE FROM THE SEA FOR NIBBLES ON THE BEACH
Fish rillettes

This recipe can be prepared using any of a variety of fish: sea bass of course, but also mackerel, tuna, sardines and more.

Cook 800 g of fish fillet with a bouquet garni, one sliced carrot, one finely chopped onion and 50 cl of dry white wine (topped up with water if needed to completely cover the fish).
Simmer for 20 minutes then let cool.

On a plate, mash the fillets with a fork. Add 200 g of good quality crème fraîche épaisse, 60 g of mustard, lemon juice, chopped shallot and finely chopped chive. Salt with Noirmoutier fleur de sel and add pepper. Refrigerate for 2 hours.

Serve fresh as a starter or a canapé.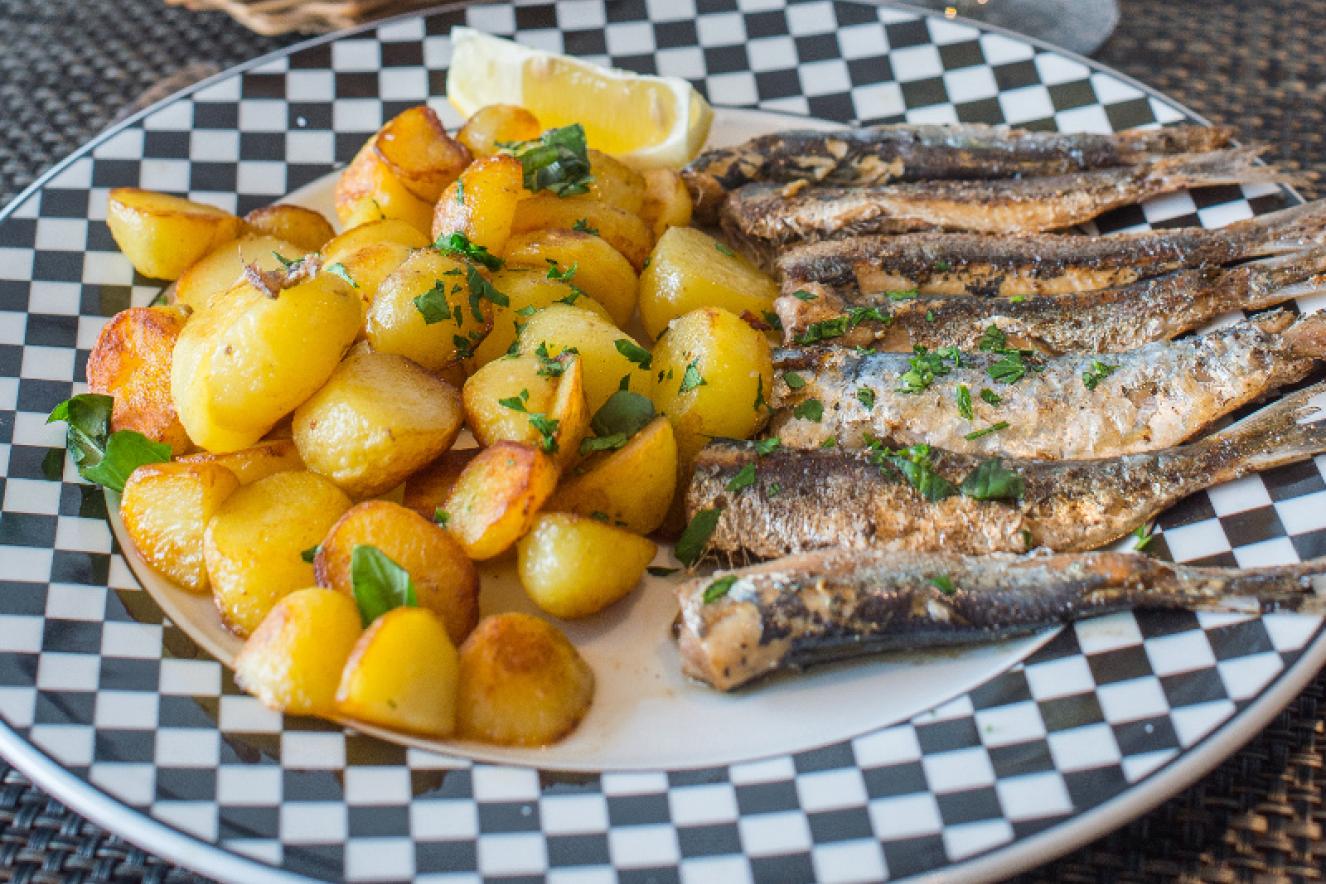 THE OCEAN IN YOUR PLATE
Each day, the island's chefs and restaurateurs do credit to the fish caught that morning, offering menus full of the ocean's flavours with dishes that sublimate those fresh and varied products. As for the fishermen themselves, they prepare Noirmoutier Island's famous fish soup. The large amount of fish in the soup explains why it's known for being particularly rich in taste. Served with a dollop of crème fraîche or rouille, you're in for a treat.