SÉBASTOPOL POLDER
IMMERSE YOURSELF IN NATURE
Located at the entrance to Noirmoutier Island in Barbâtre, the Sébastopol Polder is a protected regional nature reserve. It is a meeting place for many scientists and other nature lovers. This nesting spot is terrific for birding and for outdoor walks with the family.
A REGIONAL NATURE RESERVE
The Sébastopol Polder is a regional nature reserve, a paradise for flora, fauna and nature lovers. Stretching 4 kilometres in length and 600 metres in width, covering 132 hectares of land, it is located at the entrance to Noirmoutier Island, in Barbâtre.
"Polder" means "land enclosed by dykes" in Dutch. A polder is an expanse of farmland reclaimed from the sea through the construction of dykes and cultivated after the land is drained.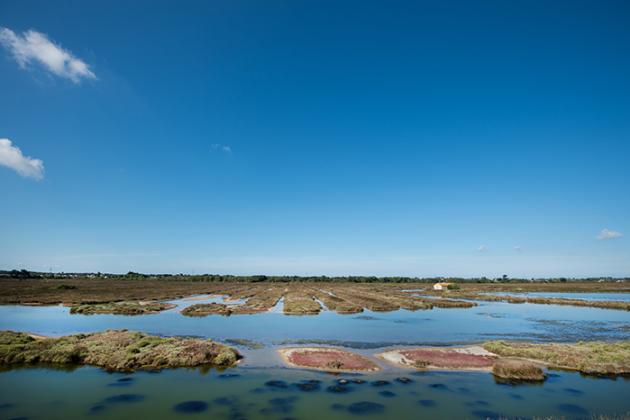 The Sébastopol Polder - Jean-Sébastien Evrard
A QUICK HISTORY LESSON
The Sébastopol Polder was taken back from the sea by means of the Dutch technique of creating polders. This know-how was imported to the island by the Jacobsen family who traded in salt with Noirmoutier Island. The dyke was completed in 1856. After being poorly maintained, it gave out in 1978, and the polder was flooded, saturated with salt that prevented any other crops from growing for years. In 1978, the Noirmoutier Island District acquired the Sébastopol Polder and launched a vast restoration, soil renovation and ecosystem preservation programme.
After being refilled with water for 20 years, the area is now cared for by the Noirmoutier Island District Community. The Sébastopol Polder was listed as a regional nature reserve on 11 February 2008.
GUIDED TOUR
The Bird Protection League (LPO) offers tours of the Sébastopol Polder
Contacts :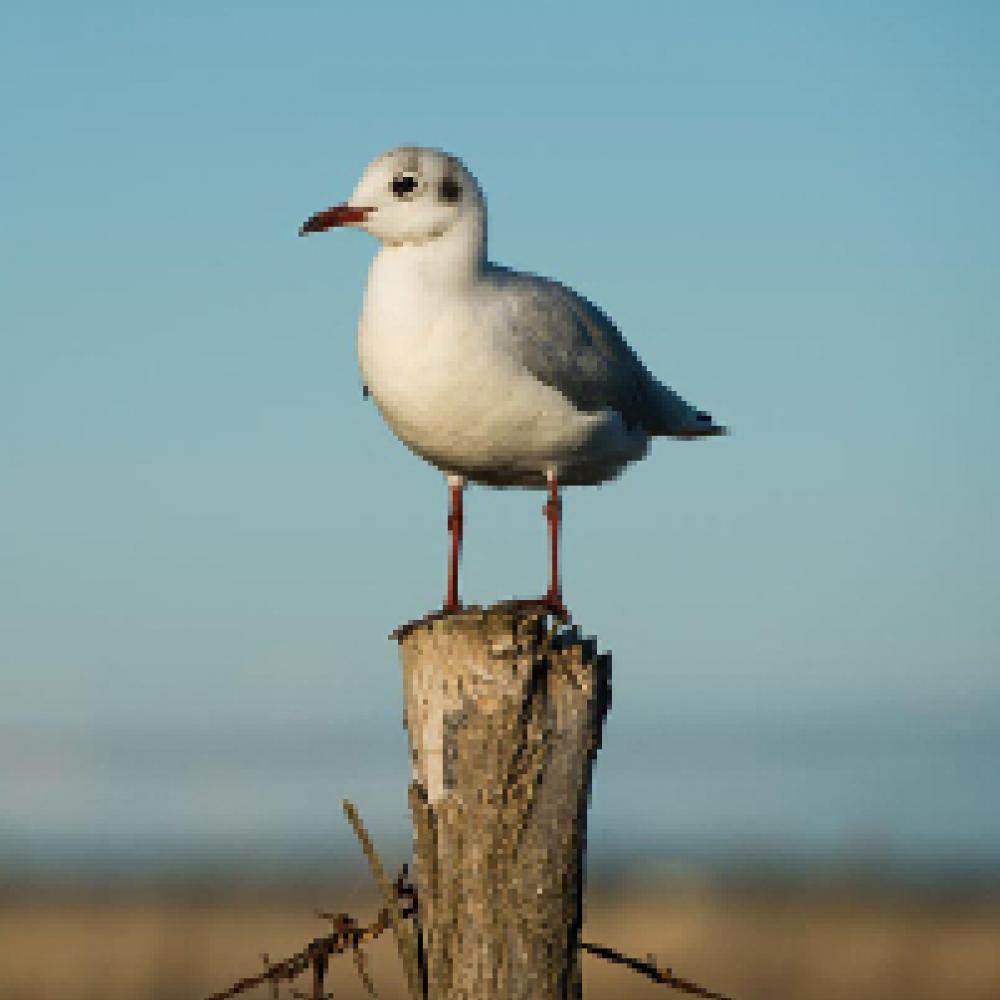 Office de Tourisme de l'île de Noirmoutier
02 51 39 80 71
SEE ALL GUIDED TOURS
BIODIVERSITY AT THE RESERVE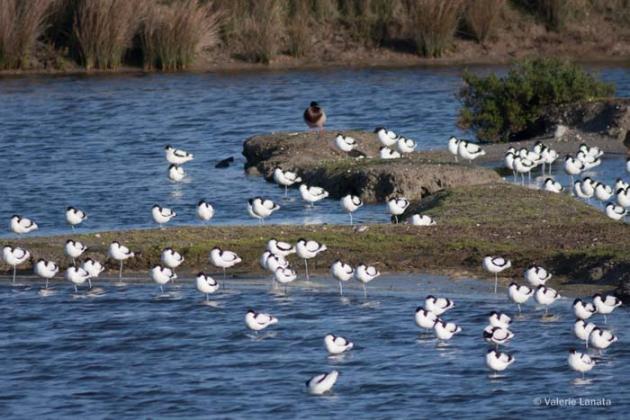 WILDLIFE
210 species of sedentary and migratory birds, from land, wetland and marine environments, can be found in the Sébastopol Polder:
breeding birds;
mud-dwellers that feed in the mud flats;
Anatidae (ducks and geese);
Laridae (gulls);
terns.
Birding is easier at high tide, when the tidal coefficient is also elevated. 3,000 to 4,000 pairs of nesting waterfowl, like terns, gulls and avocets, settle in the polder in breeding season, from April to July. These species are easily disturbed, so be sure to watch them from a distance. Along your way, you may also catch a glimpse of more than 235 species of butterflies, 25 species of ladybirds, 17 species of mammals (including an otter and a water vole) and species of fish.
PLANTLIFE
More than 230 species have been identified:
salt marsh plants (glasswort and purslane) along the salt water ditches;
grasses which hold the soil in place and boost its fertility;
tamarisk, the first tree that can be planted in soils saturated with salt;
willows and ash trees leaning against the old dykes, that pump out the remaining excess moisture from deep in the ground.
It is essential to follow the code of good conduct established by any nature reserve in order to preserve its rich biodiversity.
BIRDING TIPS
It is best to walk and watch on your own or in a small group.
Don't be too focused on spotting birds at any price, as it's often a matter of chance.
To put luck on your side, don't hesitate to read up on the birds' habits, biology and periods of presence at the site.
Human interest in the animals can turn them into prey when a predator takes advantage of their being disturbed. So be discreet and remove yourself from areas where you find you are causing trouble.
Bring a good pair of binoculars: 8x40 or 10x50.
Birding - Jean-Sébastien Evrard

Balade dans le polder de Sébastopol - Jean-Sébastien Evrard 
HIKING SUGGESTION
Extending 4 kilometres in length and 600 metres in width, the Sébastopol Polder offers a 3.2 km rambling trail through preserved nature. You can explore this restorative site along the walking path, "Gateways to the Island". The walk connects the two gateways to the island – Gois Passage and Noirmoutier Bridge – and displays remarkable maritime scenery: the polder and Bourgneuf Bay to the east, and the dunes and the Atlantic to the west.
SEE THE WALK'S DETAILS
SÉBASTOPOL POLDER IN PICTURES