Visit the salterns
on Noirmoutier Island
Salterns occupy a vast space in the middle of Noirmoutier Island. Their salt makers love to share this maze of salt pans and clay pools in astonishing colours. The salt makers offer tours of their own salterns from June to September.
SALTERNS
Salterns are typical of the scenery on Noirmoutier Island, covering a third of the island. They were shaped by man over the course of centuries. The hundred or so salt makers on the island perpetuate their high-quality ancestral know-how. The 100% natural salt is harvested in accordance with traditions. Dive into the heart of this magical world.
Learn more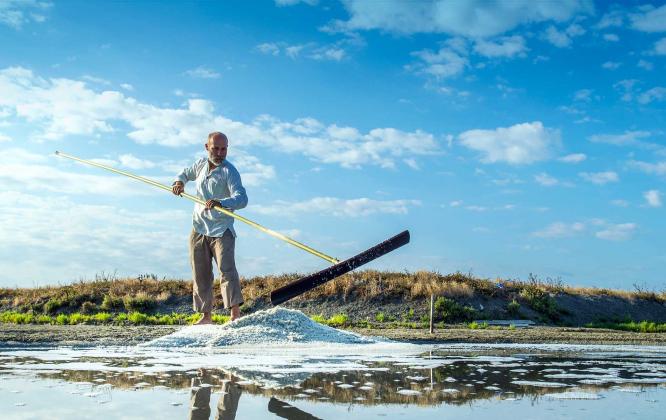 16
results for saltern tours on Noirmoutier Island
Contact information
Route de Champierreux
85330
Noirmoutier-en-l'île
Tel : 06 80 58 99 19
Marais Salant Boileau - Le Domaine de No
Contact information
Route de l'Epine (entre R.Point Europe et Eglats)
Tel : 06 82 26 47 42
Marais Salant PORNUCHETTE
Contact information
Route de l'Epine
Direction "Mini-Ville"
Tel : 06 88 46 18 56
Contact information
D38 (face rue de la Foliette)
Tel : 06 99 88 28 85
Contact information
163 route de l'Herbaudière
85330
Noirmoutier-en-l'île
Tel : 02 51 39 16 19 / 07 71 05 20 50