THE MÜLLEMBURG NATURE RESERVE
JOURNEY TO THE LAND OF BIRDS
A LIVING NATURAL SPACE
The Müllembourg marsh is a living and moving natural space. Reaching out to the sea, these 48 hectares of marshes belong to the vast group of Atlantic coastal marshes and are a refuge for numerous plant and animal species. 

On the Grand Müllembourg, the long years of abandonment have created islets sheltered from terrestrial predators, favourable to certain species of birds, provided that the sea water continues to circulate thanks to the hydraulic works, bringing with it numerous marine invertebrates. 

On the Petit Müllembourg, made up of salt marshes still in activity, these same species cohabit with the salt workers.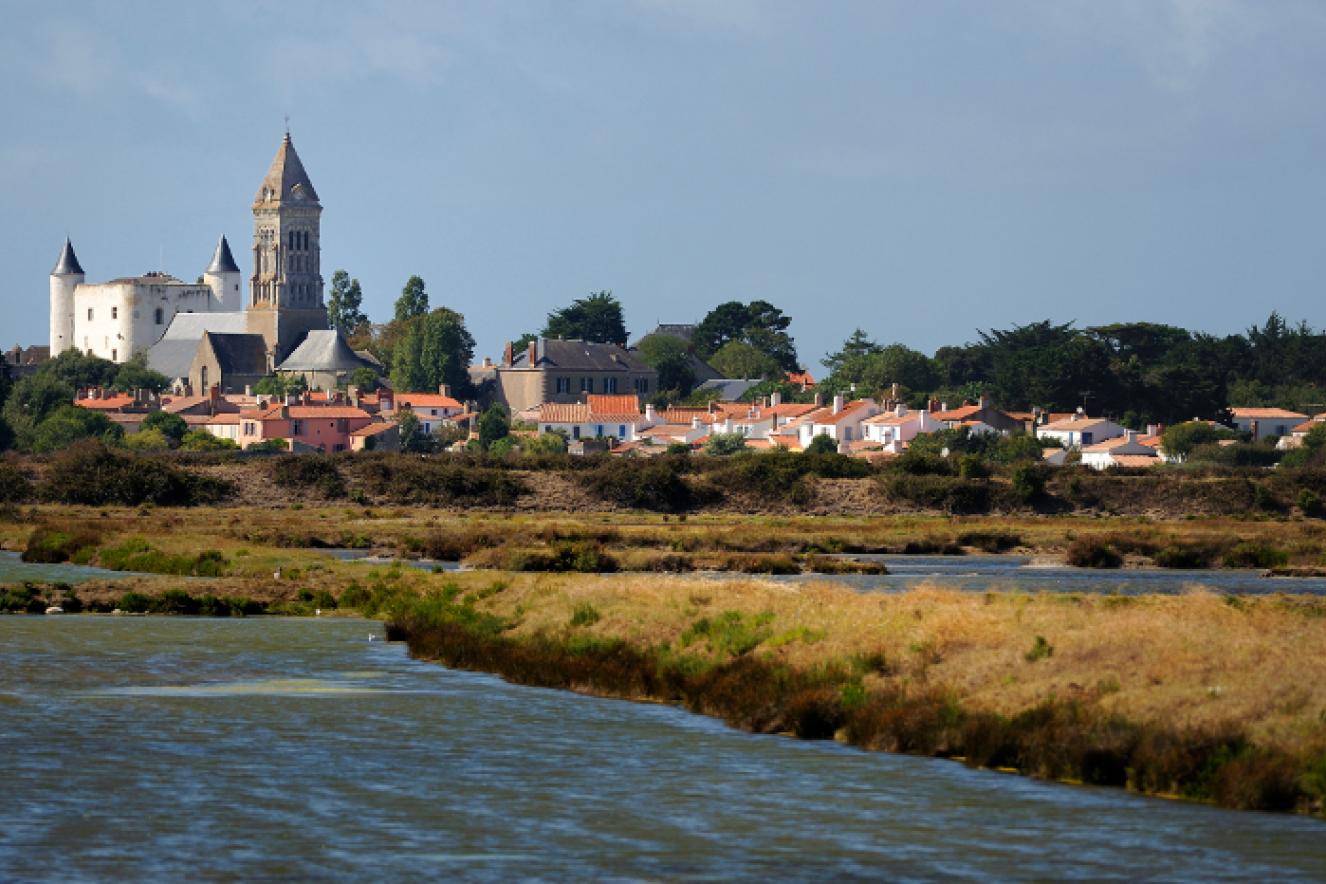 THE MÜLLEMBURG NATURE RESERVE - Jean-Sébastien Evrard
AN EXCEPTIONAL AND SENSITIVE NATURAL ENVIRONMENT
In Winter, these marshes represent an important resting place at high tide for waders, ducks and geese, which winter around the island. 

In Spring, some migrants returning from Africa simply stop over, while others such as the Shelduck, the Common Tern and the Common Avocet, take advantage of the earthen levees to hide their nests. 

Since 1995, the Müllembourg marshes have been managed by the Ligue Protectrice des Oiseaux in collaboration with the commune of Noirmoutier-en-l'île. They constitute an exceptional environment to observe life in the marshes, on the mudflats, and to discover the management of a sensitive natural environment. The nature reserves of the island of Noirmoutier, known to be places of strolls with sumptuous landscapes and atmospheres, are not less sensitive environments, possessing a strong commitment to ecological and patrimonial interests. It is therefore necessary to be respectful of their environmental significance. 
SOME TIPS FOR BIRD WATCHING
Prefer walking and observing alone or in small groups. 
Do not look for observation at all costs, it is often the chance that provokes the meeting. 
To increase your chances of finding a bird, do not hesitate to read up on the habits, biology and presence periods of the birds.  
Animals can be victims of the interest we show them: a predator can take advantage of the disturbance. It is therefore important to observe discreetly and to withdraw from places where you are causing trouble.  
Bring a good pair of binoculars: 8x40 or 10x50
 
 Walking at THE MÜLLEMBURG NATURE RESERVE - Joncheray
WALKING IDEA
The tour starts in front of the castle: along the harbour, you walk along the Jacobsen pier. This beautiful promontory opens up on one side to the salt marshes of the Müllembourg nature reserve and on the other to the heritage port. On the opposite shore, you can see the oyster port of Le Bonhomme. Early risers will see the sun rise over the Baie de Bourgneuf at the end of the pier. In the evening, it is in front of the port that you will succumb to the flamboyant sunset. 
see all walking tours
THE MÜLLEMBURG NATURE RESERVE