Restaurants on Noirmoutier Island
SAVOUR A UNIQUE FINE DINING EXPERIENCE
Whether you're having lunch with friends or family, or a romantic dinner for two, the restaurants on Noirmoutier Island are sure to delight your taste buds. Fine dining, traditional cuisine, family-style meals, pizzerias, crêperies and more: there's something for every taste. Find all the addresses for the island's restaurants so you can enjoy the experience of sampling the culinary specialities of Noirmoutier.
Savourez vos fêtes de fin d'année à la mer !
L'île de Noirmoutier s'est parée de couleurs d'hiver, elle vous propose une autre saison, d'autres plaisirs. Écharpes et gants ont remplacé tongs et shorts, en terrasse on préfère le chocolat chaud et on savoure de pouvoir oublier l'heure. On succombe au goûter « crêpes - caramel au beurre salé » devant un bon feu de cheminée. Des huîtres, du homard, du bar... les produits de la mer sont à l'honneur sur l'île de Noirmoutier ! Découvrez la liste des restaurants ouverts pour les fêtes de fin d'année 2018.
les restaurants ouverts en décembre
les restaurants ouverts pour les fêtes de fin d'année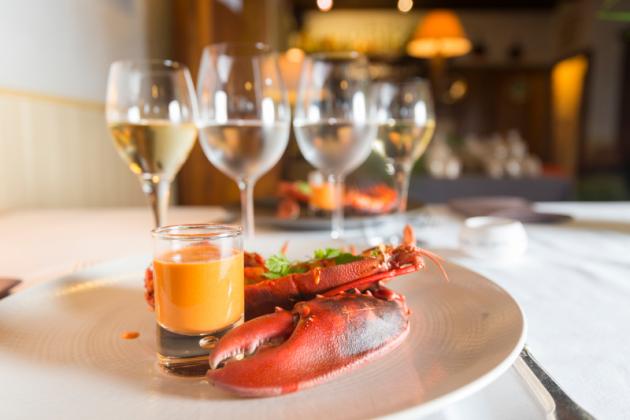 Restaurants ouverts fêtes de fin d'année île de Noirmoutier
92
results for restaurants on Noirmoutier Island