Come to Noirmoutier Island
By car / Motorcycle / Bicycle
Located in the Vendée, just an hour away from Nantes, Noirmoutier Island is easy to reach by road.
VIA THE BRIDGE
The Noirmoutier Bridge connects Barbâtre to the continent at Fromentine (La Barre des Monts). It is open 24/7. It is free.
Noirmoutier Bridge also has a bike lane (West side) and a pedestrian lane (East side)
Getting here via Noirmoutier Bridge.
Please, you must know that there are traffic works on the bridge. The bikes are obliged to take the same route than the cars (the cars must drive at 50km/h) or take the sidewalk while walking beside to their bikes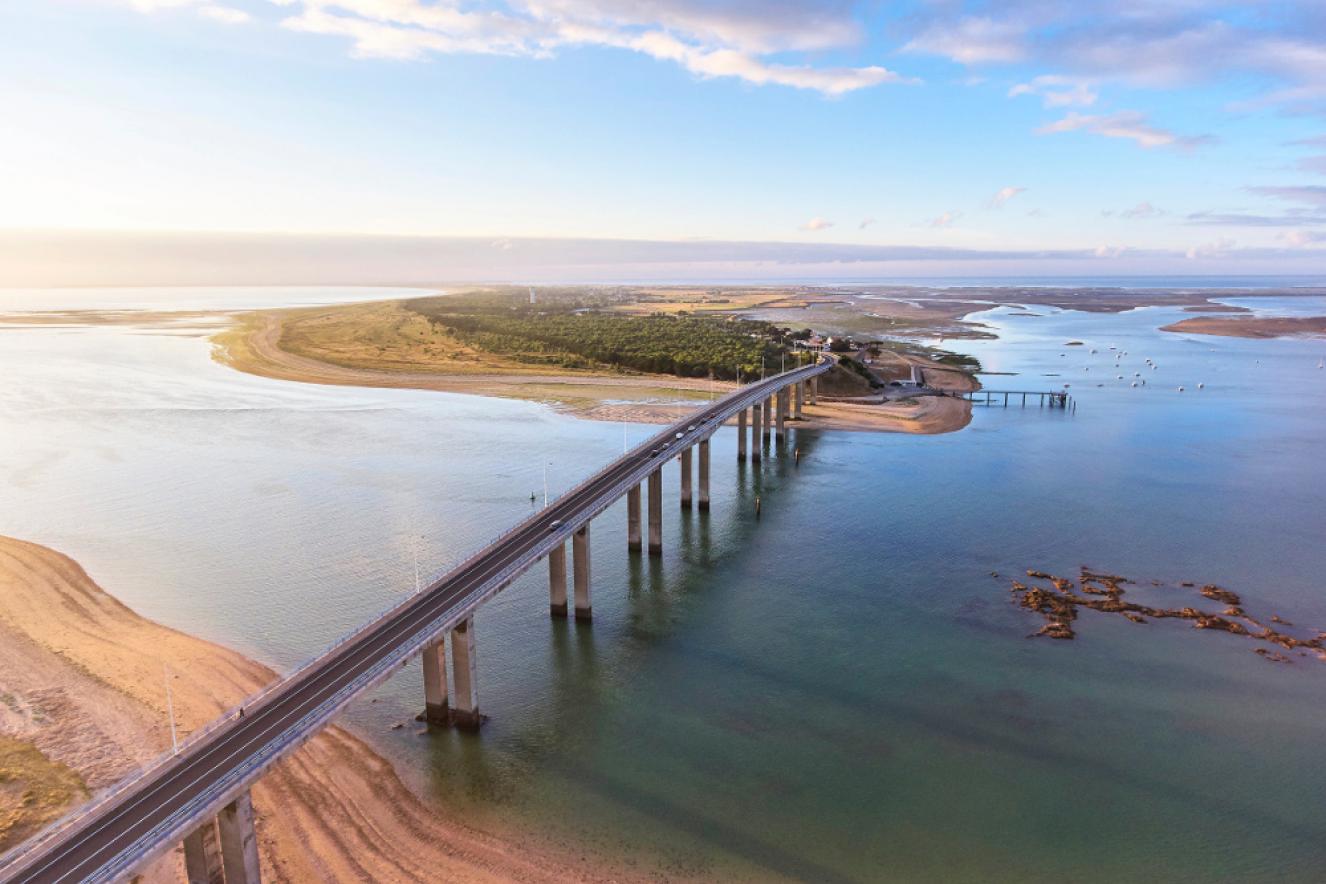 Bridge of Noirmoutier Island - Alexandre Lamoureux
VIA THE GOIS PASSAGE The Gois Passage, a sometimes flooded road, that stretches more than 4 km between Barbâtre and Beauvoir-sur-Mer, can only be taken at low tide.
If you want to take this route, first check the tide tables to see when you'll be able to cross.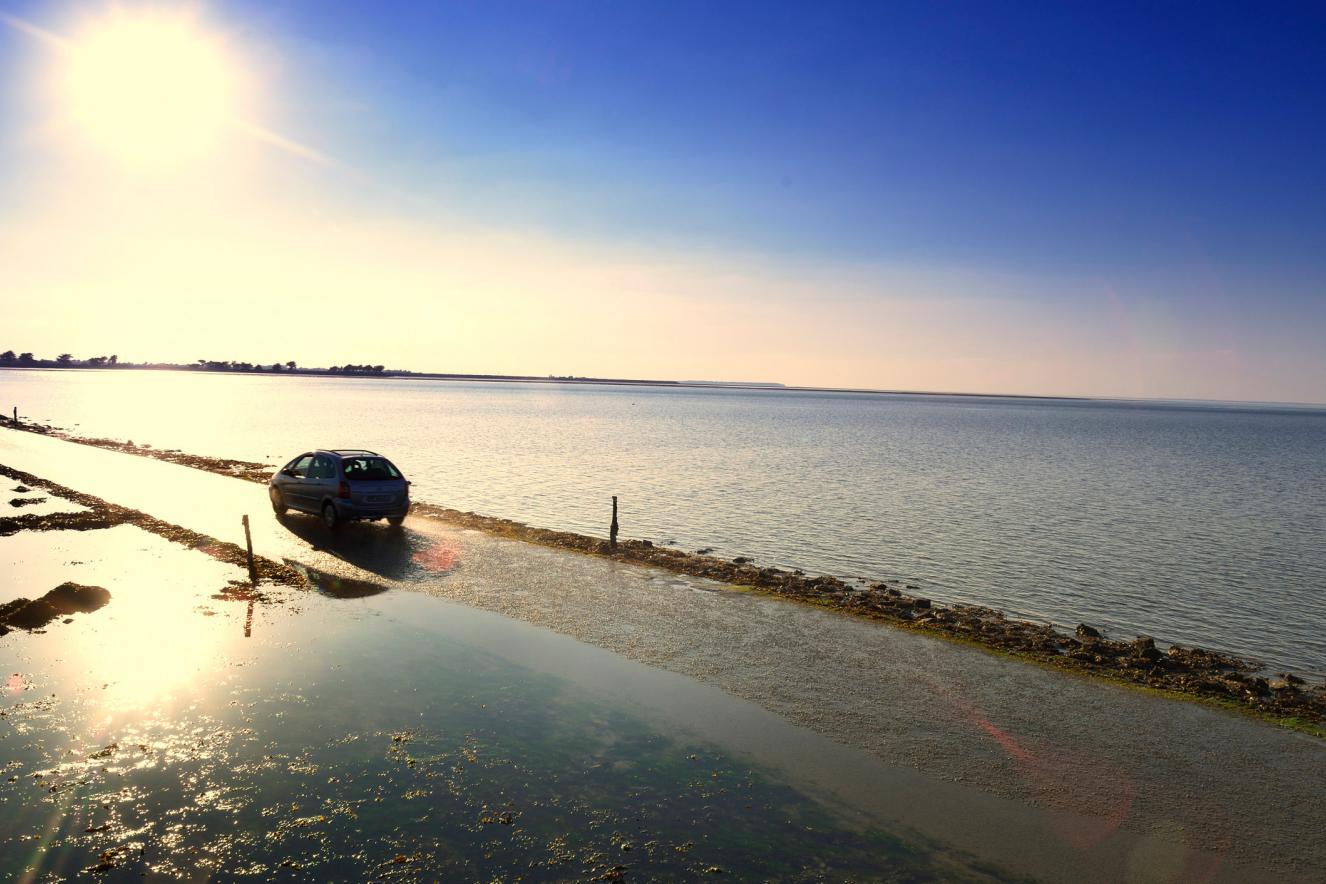 Gois passage - Pascal Beltrami
carpooling
Do you want to come in Noirmoutier island for 1 day, 1 weekend or a few weeks ? Think about carpooling or "Blablacar" ! 
Access to Blablacar carpooling platform  
You will save money, preserve environment and share the journey with nice people !
The Noirmoutier island has some areas dedicated to carpooling :
Barbâtre (entrance to the island) : Aire de la pointe de la Fosse, rue de la Pointe (25 places available) 
La Guérinière (The centre of the island) : Aire de Parking des Pinsonnières, Pré Brochet (20 places available)
Noirmoutier en l'île (North east of the island) : Aire de l'Étier du Moulin, D948 (24 places available) 
L"Epine (North West of the island) :  rue Mon Repos, at the opposite of the "garage Renault" garage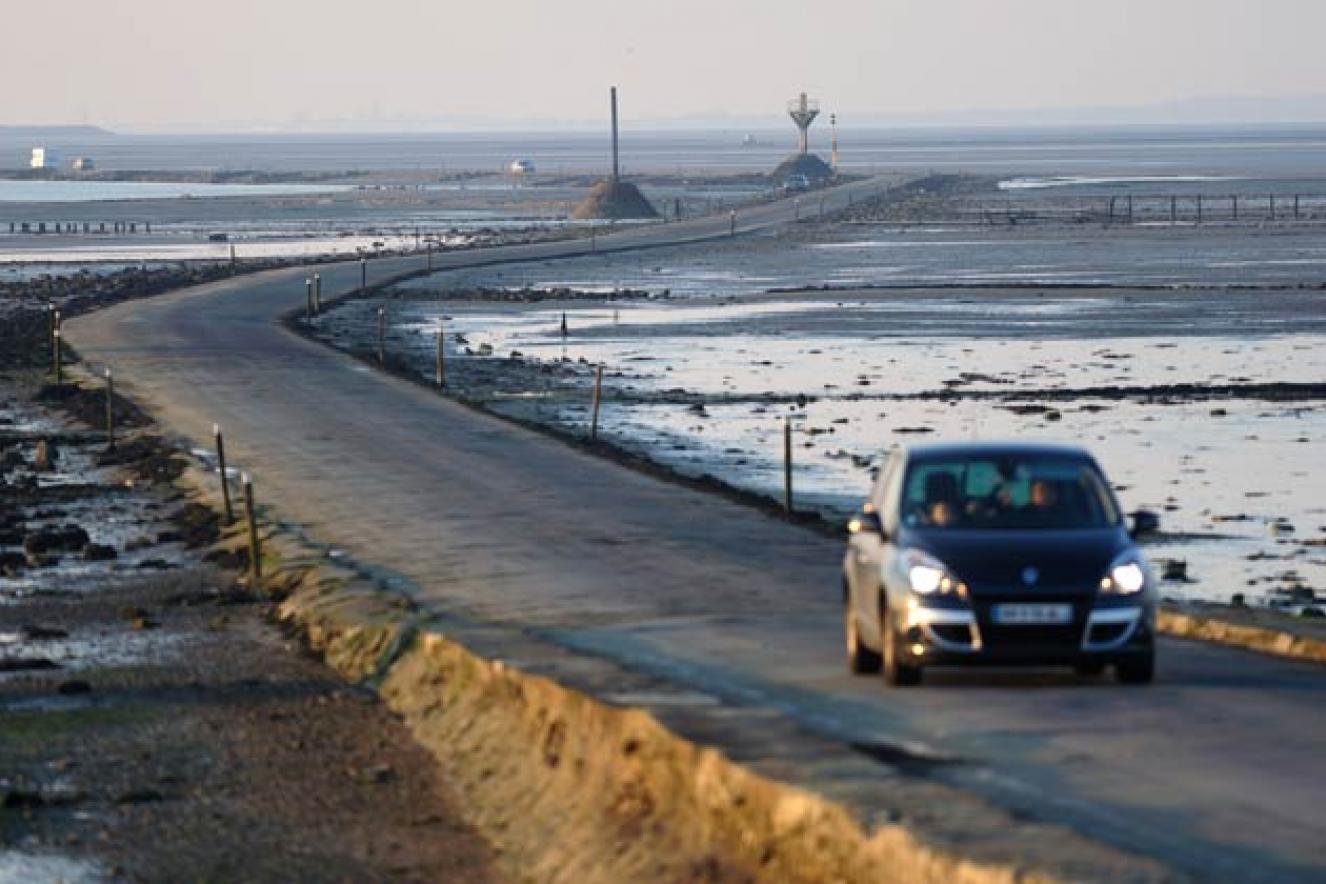 Passage du Gois © JS Évrard