Come to Noirmoutier Island
By boat
Noirmoutier Island welcomes sailors, offering many places to anchor their boats:
- L'Herbaudière Port;
- Morin Port;
- anchorages by the Bois de la Chaise wood; and
- the dry harbour in Noirmoutier-en-l'Île.
Information and contact details are available at the island's harbourmasters' offices.
Learn more
Pornic - Noirmoutier maritime ferries
There are small ferries between Pornic and Noirmoutier island every days between in July and August 2023. Experiment and enjoy a great journey and  day trip in Pornic, a lovely 19th century seaside resort, located near the Noirmoutier island. 
You can book at our tourist information office or the tourist information office of Pornic (number of tickets limited).

Ferries timetable: 
- Departure 9h30 Pornic - Arrival 10h30 Noirmoutier
- Departure 10h45 Noirmoutier - Arrival 11h45 Pornic
- Departure 18h Pornic - Arrival 19h Noirmoutier
- Départ 19h15 Noirmoutier - Arrivée 20h15 Pornic

île de Noirmoutier : Herbaudière's harbour
Pornic : Noëveillard's harbour
Journey time : around 1h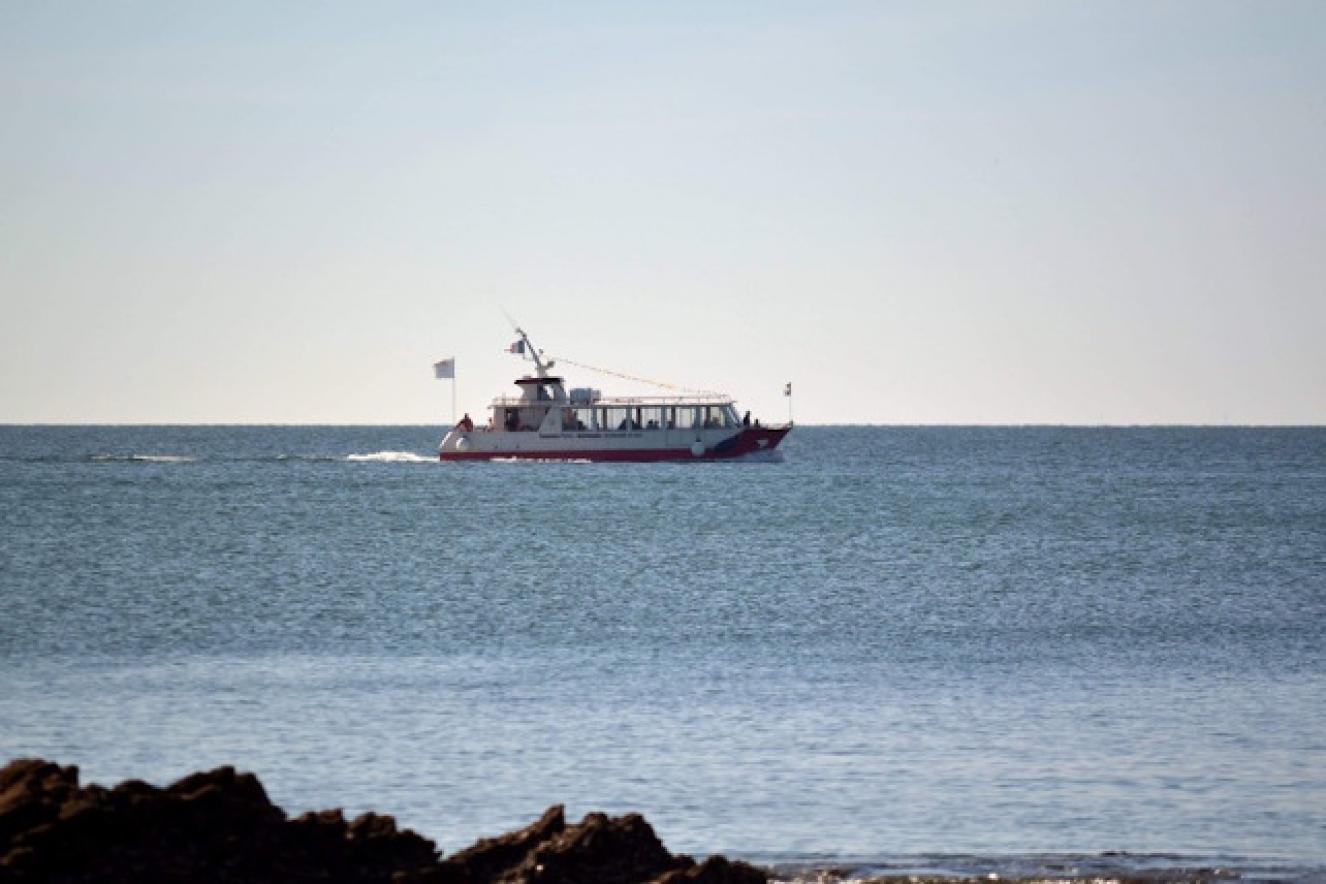 NEOMARE : Private boat journeys Pornic/Noirmoutier and Pornichet/Noirmoutier with the Atlantic Hopper boat
Let's go to Noirmoutier island from Pornic and Pornichet ! 
Let's you seduce by the HOPPER, an elegant boat, strong and very confortable. Live an unforgettable expérience with an experienced skipper. The best ? You will enjoy this expérience only with your family, your partner or your friends !
Dates : from April 1st to October 31th 2023
Number of participants : between 2 and 6 persons.
Return trip prices : 
- Pornic/Noirmoutier : 300€ 
- Pornichet/Noirmoutier : 800€ 
- Half day - boat rental from Pornic or Noirmoutier : 800€ 
- Day - boat rental from Pornic or Noirmoutier : 1500€ 
Lenght : 
- Pornic/Noirmoutier : around 30 minutes
- Pornichet/Noirmoutier : around 1 heure
Location for boarding and landing :
Pornic : port de la Noëveillard 
Pornichet : port de plaisance
île de Noirmoutier : port de l'Herbaudière
Why to choose NEOMARE ? 
The HOPPER is equipped with a minibar, fresh drinks, the French press. The boat has a panoramic cabin and a sunroof ! 
Contacts : Atlantic Hopper Christophe,  +33(0) 6 21 73 83 02 and by email : hopper@neomare.fr